Eastern Michigan College Prep Challenge @ Eagle Crest
Overview
July 26-27, 2018
- Eastern Michigan College Prep Challenge @ Eagle Crest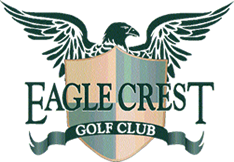 Tournament Courses:
Eagle Crest Golf Club (Ypsilanti, MI)
Registration Deadline:
Wednesday, July 25 at 3PM
Eligibility:

Men 7-25
Women 7-25
Members
Non-Members
$90.00
$90.00
Cost:
$45.00 - $90.00
(Top50 Members Only)
Notes:
Eagle Crest is home to the men's and women's golf teams at Eastern Michigan. The Top50 golfers on Day 1 will move on to participate in Round 2 on Day 2. Tee times between 7:00AM-11:00AM. This tournament is AJGA eligible.
Divisions
Boys 16 to 18
$90.00
All Rounds
Blue - Par 72 - 6450 Yards (135/71.5)
| Hole | 1 | 2 | 3 | 4 | 5 | 6 | 7 | 8 | 9 | 10 | 11 | 12 | 13 | 14 | 15 | 16 | 17 | 18 |
| --- | --- | --- | --- | --- | --- | --- | --- | --- | --- | --- | --- | --- | --- | --- | --- | --- | --- | --- |
| Handicap | 7 | 5 | 11 | 15 | 1 | 17 | 9 | 13 | 3 | 4 | 12 | 6 | 8 | 18 | 10 | 2 | 16 | 14 |
| Par | 4 | 4 | 4 | 3 | 5 | 3 | 4 | 4 | 5 | 5 | 4 | 4 | 4 | 3 | 4 | 5 | 3 | 4 |
| Yardage | 360 | 410 | 325 | 205 | 525 | 145 | 345 | 315 | 510 | 485 | 370 | 435 | 420 | 200 | 380 | 490 | 190 | 340 |
| | | | | | | | | | |
| --- | --- | --- | --- | --- | --- | --- | --- | --- | --- |
| Hole | 1 | 2 | 3 | 4 | 5 | 6 | 7 | 8 | 9 |
| Hcp | 7 | 5 | 11 | 15 | 1 | 17 | 9 | 13 | 3 |
| Par | 4 | 4 | 4 | 3 | 5 | 3 | 4 | 4 | 5 |
| Yds | 360 | 410 | 325 | 205 | 525 | 145 | 345 | 315 | 510 |
| | | | | | | | | | |
| --- | --- | --- | --- | --- | --- | --- | --- | --- | --- |
| Hole | 10 | 11 | 12 | 13 | 14 | 15 | 16 | 17 | 18 |
| Hcp | 4 | 12 | 6 | 8 | 18 | 10 | 2 | 16 | 14 |
| Par | 5 | 4 | 4 | 4 | 3 | 4 | 5 | 3 | 4 |
| Yds | 485 | 370 | 435 | 420 | 200 | 380 | 490 | 190 | 340 |
All Rounds
Blue - Par 72 - 6450 Yards (135/71.5)
| Hole | 1 | 2 | 3 | 4 | 5 | 6 | 7 | 8 | 9 | 10 | 11 | 12 | 13 | 14 | 15 | 16 | 17 | 18 |
| --- | --- | --- | --- | --- | --- | --- | --- | --- | --- | --- | --- | --- | --- | --- | --- | --- | --- | --- |
| Handicap | 7 | 5 | 11 | 15 | 1 | 17 | 9 | 13 | 3 | 4 | 12 | 6 | 8 | 18 | 10 | 2 | 16 | 14 |
| Par | 4 | 4 | 4 | 3 | 5 | 3 | 4 | 4 | 5 | 5 | 4 | 4 | 4 | 3 | 4 | 5 | 3 | 4 |
| Yardage | 360 | 410 | 325 | 205 | 525 | 145 | 345 | 315 | 510 | 485 | 370 | 435 | 420 | 200 | 380 | 490 | 190 | 340 |
| | | | | | | | | | |
| --- | --- | --- | --- | --- | --- | --- | --- | --- | --- |
| Hole | 1 | 2 | 3 | 4 | 5 | 6 | 7 | 8 | 9 |
| Hcp | 7 | 5 | 11 | 15 | 1 | 17 | 9 | 13 | 3 |
| Par | 4 | 4 | 4 | 3 | 5 | 3 | 4 | 4 | 5 |
| Yds | 360 | 410 | 325 | 205 | 525 | 145 | 345 | 315 | 510 |
| | | | | | | | | | |
| --- | --- | --- | --- | --- | --- | --- | --- | --- | --- |
| Hole | 10 | 11 | 12 | 13 | 14 | 15 | 16 | 17 | 18 |
| Hcp | 4 | 12 | 6 | 8 | 18 | 10 | 2 | 16 | 14 |
| Par | 5 | 4 | 4 | 4 | 3 | 4 | 5 | 3 | 4 |
| Yds | 485 | 370 | 435 | 420 | 200 | 380 | 490 | 190 | 340 |
Boys 12 to 15
$90.00
All Rounds
Blue - Par 72 - 6450 Yards (135/71.5)
| Hole | 1 | 2 | 3 | 4 | 5 | 6 | 7 | 8 | 9 | 10 | 11 | 12 | 13 | 14 | 15 | 16 | 17 | 18 |
| --- | --- | --- | --- | --- | --- | --- | --- | --- | --- | --- | --- | --- | --- | --- | --- | --- | --- | --- |
| Handicap | 7 | 5 | 11 | 15 | 1 | 17 | 9 | 13 | 3 | 4 | 12 | 6 | 8 | 18 | 10 | 2 | 16 | 14 |
| Par | 4 | 4 | 4 | 3 | 5 | 3 | 4 | 4 | 5 | 5 | 4 | 4 | 4 | 3 | 4 | 5 | 3 | 4 |
| Yardage | 360 | 410 | 325 | 205 | 525 | 145 | 345 | 315 | 510 | 485 | 370 | 435 | 420 | 200 | 380 | 490 | 190 | 340 |
| | | | | | | | | | |
| --- | --- | --- | --- | --- | --- | --- | --- | --- | --- |
| Hole | 1 | 2 | 3 | 4 | 5 | 6 | 7 | 8 | 9 |
| Hcp | 7 | 5 | 11 | 15 | 1 | 17 | 9 | 13 | 3 |
| Par | 4 | 4 | 4 | 3 | 5 | 3 | 4 | 4 | 5 |
| Yds | 360 | 410 | 325 | 205 | 525 | 145 | 345 | 315 | 510 |
| | | | | | | | | | |
| --- | --- | --- | --- | --- | --- | --- | --- | --- | --- |
| Hole | 10 | 11 | 12 | 13 | 14 | 15 | 16 | 17 | 18 |
| Hcp | 4 | 12 | 6 | 8 | 18 | 10 | 2 | 16 | 14 |
| Par | 5 | 4 | 4 | 4 | 3 | 4 | 5 | 3 | 4 |
| Yds | 485 | 370 | 435 | 420 | 200 | 380 | 490 | 190 | 340 |
All Rounds
Blue - Par 72 - 6450 Yards (135/71.5)
| Hole | 1 | 2 | 3 | 4 | 5 | 6 | 7 | 8 | 9 | 10 | 11 | 12 | 13 | 14 | 15 | 16 | 17 | 18 |
| --- | --- | --- | --- | --- | --- | --- | --- | --- | --- | --- | --- | --- | --- | --- | --- | --- | --- | --- |
| Handicap | 7 | 5 | 11 | 15 | 1 | 17 | 9 | 13 | 3 | 4 | 12 | 6 | 8 | 18 | 10 | 2 | 16 | 14 |
| Par | 4 | 4 | 4 | 3 | 5 | 3 | 4 | 4 | 5 | 5 | 4 | 4 | 4 | 3 | 4 | 5 | 3 | 4 |
| Yardage | 360 | 410 | 325 | 205 | 525 | 145 | 345 | 315 | 510 | 485 | 370 | 435 | 420 | 200 | 380 | 490 | 190 | 340 |
| | | | | | | | | | |
| --- | --- | --- | --- | --- | --- | --- | --- | --- | --- |
| Hole | 1 | 2 | 3 | 4 | 5 | 6 | 7 | 8 | 9 |
| Hcp | 7 | 5 | 11 | 15 | 1 | 17 | 9 | 13 | 3 |
| Par | 4 | 4 | 4 | 3 | 5 | 3 | 4 | 4 | 5 |
| Yds | 360 | 410 | 325 | 205 | 525 | 145 | 345 | 315 | 510 |
| | | | | | | | | | |
| --- | --- | --- | --- | --- | --- | --- | --- | --- | --- |
| Hole | 10 | 11 | 12 | 13 | 14 | 15 | 16 | 17 | 18 |
| Hcp | 4 | 12 | 6 | 8 | 18 | 10 | 2 | 16 | 14 |
| Par | 5 | 4 | 4 | 4 | 3 | 4 | 5 | 3 | 4 |
| Yds | 485 | 370 | 435 | 420 | 200 | 380 | 490 | 190 | 340 |
Girls 16 to 18
$90.00
All Rounds
White - Par 72 - 6150 Yards (131/70.7)
| Hole | 1 | 2 | 3 | 4 | 5 | 6 | 7 | 8 | 9 | 10 | 11 | 12 | 13 | 14 | 15 | 16 | 17 | 18 |
| --- | --- | --- | --- | --- | --- | --- | --- | --- | --- | --- | --- | --- | --- | --- | --- | --- | --- | --- |
| Handicap | 7 | 5 | 11 | 15 | 1 | 17 | 9 | 13 | 3 | 4 | 12 | 6 | 8 | 18 | 10 | 2 | 16 | 14 |
| Par | 4 | 4 | 4 | 3 | 5 | 3 | 4 | 4 | 5 | 5 | 4 | 4 | 4 | 3 | 4 | 5 | 3 | 4 |
| Yardage | 345 | 395 | 310 | 190 | 505 | 125 | 335 | 305 | 495 | 475 | 350 | 425 | 395 | 175 | 350 | 475 | 175 | 325 |
| | | | | | | | | | |
| --- | --- | --- | --- | --- | --- | --- | --- | --- | --- |
| Hole | 1 | 2 | 3 | 4 | 5 | 6 | 7 | 8 | 9 |
| Hcp | 7 | 5 | 11 | 15 | 1 | 17 | 9 | 13 | 3 |
| Par | 4 | 4 | 4 | 3 | 5 | 3 | 4 | 4 | 5 |
| Yds | 345 | 395 | 310 | 190 | 505 | 125 | 335 | 305 | 495 |
| | | | | | | | | | |
| --- | --- | --- | --- | --- | --- | --- | --- | --- | --- |
| Hole | 10 | 11 | 12 | 13 | 14 | 15 | 16 | 17 | 18 |
| Hcp | 4 | 12 | 6 | 8 | 18 | 10 | 2 | 16 | 14 |
| Par | 5 | 4 | 4 | 4 | 3 | 4 | 5 | 3 | 4 |
| Yds | 475 | 350 | 425 | 395 | 175 | 350 | 475 | 175 | 325 |
All Rounds
White - Par 72 - 6150 Yards (131/70.7)
| Hole | 1 | 2 | 3 | 4 | 5 | 6 | 7 | 8 | 9 | 10 | 11 | 12 | 13 | 14 | 15 | 16 | 17 | 18 |
| --- | --- | --- | --- | --- | --- | --- | --- | --- | --- | --- | --- | --- | --- | --- | --- | --- | --- | --- |
| Handicap | 7 | 5 | 11 | 15 | 1 | 17 | 9 | 13 | 3 | 4 | 12 | 6 | 8 | 18 | 10 | 2 | 16 | 14 |
| Par | 4 | 4 | 4 | 3 | 5 | 3 | 4 | 4 | 5 | 5 | 4 | 4 | 4 | 3 | 4 | 5 | 3 | 4 |
| Yardage | 345 | 395 | 310 | 190 | 505 | 125 | 335 | 305 | 495 | 475 | 350 | 425 | 395 | 175 | 350 | 475 | 175 | 325 |
| | | | | | | | | | |
| --- | --- | --- | --- | --- | --- | --- | --- | --- | --- |
| Hole | 1 | 2 | 3 | 4 | 5 | 6 | 7 | 8 | 9 |
| Hcp | 7 | 5 | 11 | 15 | 1 | 17 | 9 | 13 | 3 |
| Par | 4 | 4 | 4 | 3 | 5 | 3 | 4 | 4 | 5 |
| Yds | 345 | 395 | 310 | 190 | 505 | 125 | 335 | 305 | 495 |
| | | | | | | | | | |
| --- | --- | --- | --- | --- | --- | --- | --- | --- | --- |
| Hole | 10 | 11 | 12 | 13 | 14 | 15 | 16 | 17 | 18 |
| Hcp | 4 | 12 | 6 | 8 | 18 | 10 | 2 | 16 | 14 |
| Par | 5 | 4 | 4 | 4 | 3 | 4 | 5 | 3 | 4 |
| Yds | 475 | 350 | 425 | 395 | 175 | 350 | 475 | 175 | 325 |
Girls 12 to 15
$90.00
All Rounds
White - Par 72 - 6150 Yards (131/70.7)
| Hole | 1 | 2 | 3 | 4 | 5 | 6 | 7 | 8 | 9 | 10 | 11 | 12 | 13 | 14 | 15 | 16 | 17 | 18 |
| --- | --- | --- | --- | --- | --- | --- | --- | --- | --- | --- | --- | --- | --- | --- | --- | --- | --- | --- |
| Handicap | 7 | 5 | 11 | 15 | 1 | 17 | 9 | 13 | 3 | 4 | 12 | 6 | 8 | 18 | 10 | 2 | 16 | 14 |
| Par | 4 | 4 | 4 | 3 | 5 | 3 | 4 | 4 | 5 | 5 | 4 | 4 | 4 | 3 | 4 | 5 | 3 | 4 |
| Yardage | 345 | 395 | 310 | 190 | 505 | 125 | 335 | 305 | 495 | 475 | 350 | 425 | 395 | 175 | 350 | 475 | 175 | 325 |
| | | | | | | | | | |
| --- | --- | --- | --- | --- | --- | --- | --- | --- | --- |
| Hole | 1 | 2 | 3 | 4 | 5 | 6 | 7 | 8 | 9 |
| Hcp | 7 | 5 | 11 | 15 | 1 | 17 | 9 | 13 | 3 |
| Par | 4 | 4 | 4 | 3 | 5 | 3 | 4 | 4 | 5 |
| Yds | 345 | 395 | 310 | 190 | 505 | 125 | 335 | 305 | 495 |
| | | | | | | | | | |
| --- | --- | --- | --- | --- | --- | --- | --- | --- | --- |
| Hole | 10 | 11 | 12 | 13 | 14 | 15 | 16 | 17 | 18 |
| Hcp | 4 | 12 | 6 | 8 | 18 | 10 | 2 | 16 | 14 |
| Par | 5 | 4 | 4 | 4 | 3 | 4 | 5 | 3 | 4 |
| Yds | 475 | 350 | 425 | 395 | 175 | 350 | 475 | 175 | 325 |
All Rounds
White - Par 72 - 6150 Yards (131/70.7)
| Hole | 1 | 2 | 3 | 4 | 5 | 6 | 7 | 8 | 9 | 10 | 11 | 12 | 13 | 14 | 15 | 16 | 17 | 18 |
| --- | --- | --- | --- | --- | --- | --- | --- | --- | --- | --- | --- | --- | --- | --- | --- | --- | --- | --- |
| Handicap | 7 | 5 | 11 | 15 | 1 | 17 | 9 | 13 | 3 | 4 | 12 | 6 | 8 | 18 | 10 | 2 | 16 | 14 |
| Par | 4 | 4 | 4 | 3 | 5 | 3 | 4 | 4 | 5 | 5 | 4 | 4 | 4 | 3 | 4 | 5 | 3 | 4 |
| Yardage | 345 | 395 | 310 | 190 | 505 | 125 | 335 | 305 | 495 | 475 | 350 | 425 | 395 | 175 | 350 | 475 | 175 | 325 |
| | | | | | | | | | |
| --- | --- | --- | --- | --- | --- | --- | --- | --- | --- |
| Hole | 1 | 2 | 3 | 4 | 5 | 6 | 7 | 8 | 9 |
| Hcp | 7 | 5 | 11 | 15 | 1 | 17 | 9 | 13 | 3 |
| Par | 4 | 4 | 4 | 3 | 5 | 3 | 4 | 4 | 5 |
| Yds | 345 | 395 | 310 | 190 | 505 | 125 | 335 | 305 | 495 |
| | | | | | | | | | |
| --- | --- | --- | --- | --- | --- | --- | --- | --- | --- |
| Hole | 10 | 11 | 12 | 13 | 14 | 15 | 16 | 17 | 18 |
| Hcp | 4 | 12 | 6 | 8 | 18 | 10 | 2 | 16 | 14 |
| Par | 5 | 4 | 4 | 4 | 3 | 4 | 5 | 3 | 4 |
| Yds | 475 | 350 | 425 | 395 | 175 | 350 | 475 | 175 | 325 |
Coed 8 to 11
$45.00
Round #1 7/26/2018
Gold - Par 36 - 2520 Yards (124/69.7)
| Hole | 1 | 2 | 3 | 4 | 5 | 6 | 7 | 8 | 9 |
| --- | --- | --- | --- | --- | --- | --- | --- | --- | --- |
| Handicap | 7 | 5 | 11 | 15 | 1 | 17 | 9 | 13 | 3 |
| Par | 4 | 4 | 4 | 3 | 5 | 3 | 4 | 4 | 5 |
| Yardage | 290 | 335 | 240 | 150 | 475 | 115 | 255 | 240 | 420 |
| | | | | | | | | | |
| --- | --- | --- | --- | --- | --- | --- | --- | --- | --- |
| Hole | 1 | 2 | 3 | 4 | 5 | 6 | 7 | 8 | 9 |
| Hcp | 7 | 5 | 11 | 15 | 1 | 17 | 9 | 13 | 3 |
| Par | 4 | 4 | 4 | 3 | 5 | 3 | 4 | 4 | 5 |
| Yds | 290 | 335 | 240 | 150 | 475 | 115 | 255 | 240 | 420 |
Alumni Boys
$90.00
All Rounds
Green - Par 72 - 6735 Yards (138/73.5)
| Hole | 1 | 2 | 3 | 4 | 5 | 6 | 7 | 8 | 9 | 10 | 11 | 12 | 13 | 14 | 15 | 16 | 17 | 18 |
| --- | --- | --- | --- | --- | --- | --- | --- | --- | --- | --- | --- | --- | --- | --- | --- | --- | --- | --- |
| Handicap | 7 | 5 | 11 | 15 | 1 | 17 | 9 | 13 | 3 | 4 | 12 | 6 | 8 | 18 | 10 | 2 | 16 | 14 |
| Par | 4 | 4 | 4 | 3 | 5 | 3 | 4 | 4 | 5 | 5 | 4 | 4 | 4 | 3 | 4 | 5 | 3 | 4 |
| Yardage | 415 | 420 | 325 | 205 | 555 | 165 | 360 | 315 | 530 | 495 | 385 | 445 | 420 | 210 | 400 | 520 | 205 | 365 |
| | | | | | | | | | |
| --- | --- | --- | --- | --- | --- | --- | --- | --- | --- |
| Hole | 1 | 2 | 3 | 4 | 5 | 6 | 7 | 8 | 9 |
| Hcp | 7 | 5 | 11 | 15 | 1 | 17 | 9 | 13 | 3 |
| Par | 4 | 4 | 4 | 3 | 5 | 3 | 4 | 4 | 5 |
| Yds | 415 | 420 | 325 | 205 | 555 | 165 | 360 | 315 | 530 |
| | | | | | | | | | |
| --- | --- | --- | --- | --- | --- | --- | --- | --- | --- |
| Hole | 10 | 11 | 12 | 13 | 14 | 15 | 16 | 17 | 18 |
| Hcp | 4 | 12 | 6 | 8 | 18 | 10 | 2 | 16 | 14 |
| Par | 5 | 4 | 4 | 4 | 3 | 4 | 5 | 3 | 4 |
| Yds | 495 | 385 | 445 | 420 | 210 | 400 | 520 | 205 | 365 |
All Rounds
Green - Par 72 - 6735 Yards (138/73.5)
| Hole | 1 | 2 | 3 | 4 | 5 | 6 | 7 | 8 | 9 | 10 | 11 | 12 | 13 | 14 | 15 | 16 | 17 | 18 |
| --- | --- | --- | --- | --- | --- | --- | --- | --- | --- | --- | --- | --- | --- | --- | --- | --- | --- | --- |
| Handicap | 7 | 5 | 11 | 15 | 1 | 17 | 9 | 13 | 3 | 4 | 12 | 6 | 8 | 18 | 10 | 2 | 16 | 14 |
| Par | 4 | 4 | 4 | 3 | 5 | 3 | 4 | 4 | 5 | 5 | 4 | 4 | 4 | 3 | 4 | 5 | 3 | 4 |
| Yardage | 415 | 420 | 325 | 205 | 555 | 165 | 360 | 315 | 530 | 495 | 385 | 445 | 420 | 210 | 400 | 520 | 205 | 365 |
| | | | | | | | | | |
| --- | --- | --- | --- | --- | --- | --- | --- | --- | --- |
| Hole | 1 | 2 | 3 | 4 | 5 | 6 | 7 | 8 | 9 |
| Hcp | 7 | 5 | 11 | 15 | 1 | 17 | 9 | 13 | 3 |
| Par | 4 | 4 | 4 | 3 | 5 | 3 | 4 | 4 | 5 |
| Yds | 415 | 420 | 325 | 205 | 555 | 165 | 360 | 315 | 530 |
| | | | | | | | | | |
| --- | --- | --- | --- | --- | --- | --- | --- | --- | --- |
| Hole | 10 | 11 | 12 | 13 | 14 | 15 | 16 | 17 | 18 |
| Hcp | 4 | 12 | 6 | 8 | 18 | 10 | 2 | 16 | 14 |
| Par | 5 | 4 | 4 | 4 | 3 | 4 | 5 | 3 | 4 |
| Yds | 495 | 385 | 445 | 420 | 210 | 400 | 520 | 205 | 365 |
Alumni Girls
$90.00
All Rounds
White - Par 72 - 6150 Yards (131/70.7)
| Hole | 1 | 2 | 3 | 4 | 5 | 6 | 7 | 8 | 9 | 10 | 11 | 12 | 13 | 14 | 15 | 16 | 17 | 18 |
| --- | --- | --- | --- | --- | --- | --- | --- | --- | --- | --- | --- | --- | --- | --- | --- | --- | --- | --- |
| Handicap | 7 | 5 | 11 | 15 | 1 | 17 | 9 | 13 | 3 | 4 | 12 | 6 | 8 | 18 | 10 | 2 | 16 | 14 |
| Par | 4 | 4 | 4 | 3 | 5 | 3 | 4 | 4 | 5 | 5 | 4 | 4 | 4 | 3 | 4 | 5 | 3 | 4 |
| Yardage | 345 | 395 | 310 | 190 | 505 | 125 | 335 | 305 | 495 | 475 | 350 | 425 | 395 | 175 | 350 | 475 | 175 | 325 |
| | | | | | | | | | |
| --- | --- | --- | --- | --- | --- | --- | --- | --- | --- |
| Hole | 1 | 2 | 3 | 4 | 5 | 6 | 7 | 8 | 9 |
| Hcp | 7 | 5 | 11 | 15 | 1 | 17 | 9 | 13 | 3 |
| Par | 4 | 4 | 4 | 3 | 5 | 3 | 4 | 4 | 5 |
| Yds | 345 | 395 | 310 | 190 | 505 | 125 | 335 | 305 | 495 |
| | | | | | | | | | |
| --- | --- | --- | --- | --- | --- | --- | --- | --- | --- |
| Hole | 10 | 11 | 12 | 13 | 14 | 15 | 16 | 17 | 18 |
| Hcp | 4 | 12 | 6 | 8 | 18 | 10 | 2 | 16 | 14 |
| Par | 5 | 4 | 4 | 4 | 3 | 4 | 5 | 3 | 4 |
| Yds | 475 | 350 | 425 | 395 | 175 | 350 | 475 | 175 | 325 |
All Rounds
White - Par 72 - 6150 Yards (131/70.7)
| Hole | 1 | 2 | 3 | 4 | 5 | 6 | 7 | 8 | 9 | 10 | 11 | 12 | 13 | 14 | 15 | 16 | 17 | 18 |
| --- | --- | --- | --- | --- | --- | --- | --- | --- | --- | --- | --- | --- | --- | --- | --- | --- | --- | --- |
| Handicap | 7 | 5 | 11 | 15 | 1 | 17 | 9 | 13 | 3 | 4 | 12 | 6 | 8 | 18 | 10 | 2 | 16 | 14 |
| Par | 4 | 4 | 4 | 3 | 5 | 3 | 4 | 4 | 5 | 5 | 4 | 4 | 4 | 3 | 4 | 5 | 3 | 4 |
| Yardage | 345 | 395 | 310 | 190 | 505 | 125 | 335 | 305 | 495 | 475 | 350 | 425 | 395 | 175 | 350 | 475 | 175 | 325 |
| | | | | | | | | | |
| --- | --- | --- | --- | --- | --- | --- | --- | --- | --- |
| Hole | 1 | 2 | 3 | 4 | 5 | 6 | 7 | 8 | 9 |
| Hcp | 7 | 5 | 11 | 15 | 1 | 17 | 9 | 13 | 3 |
| Par | 4 | 4 | 4 | 3 | 5 | 3 | 4 | 4 | 5 |
| Yds | 345 | 395 | 310 | 190 | 505 | 125 | 335 | 305 | 495 |
| | | | | | | | | | |
| --- | --- | --- | --- | --- | --- | --- | --- | --- | --- |
| Hole | 10 | 11 | 12 | 13 | 14 | 15 | 16 | 17 | 18 |
| Hcp | 4 | 12 | 6 | 8 | 18 | 10 | 2 | 16 | 14 |
| Par | 5 | 4 | 4 | 4 | 3 | 4 | 5 | 3 | 4 |
| Yds | 475 | 350 | 425 | 395 | 175 | 350 | 475 | 175 | 325 |
Participants

Nicklaus Bailey
Port Huron, MI
Class of

2018
Senai Griffin
Canton, MI
Class of

2020

Zak Knoll
Commerce, MI
Class of

2018
Sam Militello
Macomb, MI
Class of

2020
Mahmoud Saad
Dearborn, MI
Class of

2020
Karson Sandomierski
Clarkston, MI
Class of

2019
Ian Smith
Canton, MI
Class of

2020
Logan Smith
Brighton, MI
Class of

2020
Grant Stevens
Highland, MI
Class of

2020
Josh Wein
Canton, MI
Class of

2020
Spencer Whittington
Birmingham, MI
Class of

2020

Carson Abney
Belleville, MI
Class of

2021
Evan Aldrich
Plymouth, MI
Class of

2021
Nathan Blazo
Northville, MI
Class of

2021
Alex Blyth
Grosse Pointe, MI
Class of

2022
Robert duplicate Burns
Grand Blanc, MI
Class of

2023
Michael Hermann
Canton, MI
Class of

2023
Jeremy Jenkins
Farmington Hills, MI
Class of

2021
Jack Jones
Grosse Pointe Park, MI
Class of

2022
Brendan Klimas
Farmington Hills, MI
Class of

2021
Tyler Klimas
Farmington Hills, MI
Class of

2021
Luke Morris
Canton, MI
Class of

2021

Gowtham Nalluri
Novi, MI
Class of

2023
Ryan O'Rourke
West Bloomfield, MI
Class of

2023
Logan Palmateer
Marysville, MI
Class of

2021
Tyler Plassman
Trenton, MI
Class of

2021
Avery Schaal
Fenton, MI
Class of

2021
Dylan Sokol
Commerce, MI
Class of

2020
Aarushi Ganguly
Canton, MI
Class of

2020
Sufna Gill
Northville, MI
Class of

2020
Katie Mina Lee
Ann Arbor, MI
Class of

2018
Ashley Liles
Clarkston, MI
Class of

2019

Samyuktha Neeluru
Canton, MI
Class of

2019
Manasa Potluri
Canton, MI
Class of

2018
Erin Sexsmith
Portage, MI
Class of

2018
Sophie Stevens
Highland, MI
Class of

2023
Jenna Goss
New Haven, MI
Class of

2020
Sabel Imesch
Grosse Pointe Farms, MI
Class of

2022
Meghana Lanka
Northville, MI
Class of

2022
Adie Maki
Canton, MI
Class of

2022
Megha Vallabhaneni
Northville, MI
Class of

2022
Kameron Knox
New Hudson, MI
Class of

2025
Brennan Tato
Bloomfield Hills, MI
Class of

2026

Shannon White
Clarkston, MI
Class of

2016
Courses
Eagle Crest Golf Club
1275 S Huron St
Ypsilanti, Michigan 48197
+1 (734) 487-2441