2020 TourZone Cup at Fox Hills Golf Club- Classic course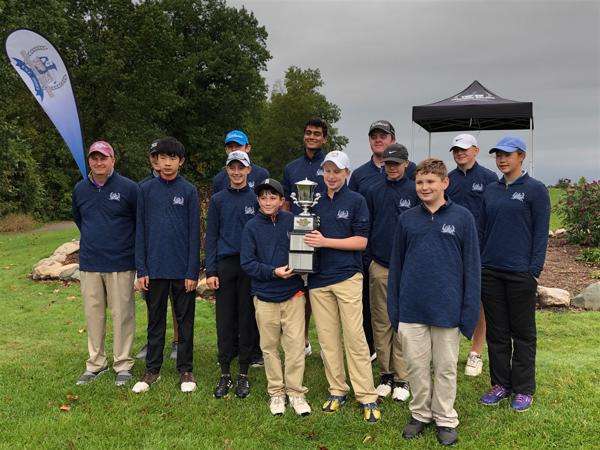 13/40 spots remain
Ryder Cup style, golfers will be divided in 2 team
Nice sweaters for blue and red team given out.
Registration
September 26, 2020
- 2020 TourZone Cup at Fox Hills Golf Club- Classic course

Tournament Courses:
Fox Hills GC (Plymouth, MI)
Registration Deadline:
Wednesday, September 23 at Midnight
Eligibility:

Boys 7-18
Girls 7-18
Members
Non-Members
$95.00
$95.00
Late Fee:
$20.00 Late Fee Applies after 9/21/2020
Notes:
This is a Ryder Cup Style 18 Hole tournament. Students will be paired in teams of 2; it will be a first come, first serve process. The first 6 holes will be best ball, the second alternate shot and the third scramble. Lunch provided.
Tee Time Information:
starts at 11.00 am
Divisions
Boys 16 to 18
$95.00
Round #1 9/26/2020
Blue - Par 70 - 5969 Yards (124/68.6)
| Hole | 1 | 2 | 3 | 4 | 5 | 6 | 7 | 8 | 9 | 10 | 11 | 12 | 13 | 14 | 15 | 16 | 17 | 18 |
| --- | --- | --- | --- | --- | --- | --- | --- | --- | --- | --- | --- | --- | --- | --- | --- | --- | --- | --- |
| Handicap | 8 | 5 | 3 | 2 | 1 | 9 | 6 | 7 | 4 | 4 | 6 | 8 | 2 | 7 | 3 | 1 | 9 | 5 |
| Par | 4 | 5 | 3 | 4 | 4 | 3 | 4 | 4 | 4 | 4 | 4 | 3 | 4 | 3 | 5 | 4 | 4 | 4 |
| Yardage | 326 | 450 | 220 | 398 | 439 | 150 | 336 | 309 | 400 | 332 | 354 | 151 | 346 | 144 | 643 | 377 | 289 | 305 |
| | | | | | | | | | |
| --- | --- | --- | --- | --- | --- | --- | --- | --- | --- |
| Hole | 1 | 2 | 3 | 4 | 5 | 6 | 7 | 8 | 9 |
| Hcp | 8 | 5 | 3 | 2 | 1 | 9 | 6 | 7 | 4 |
| Par | 4 | 5 | 3 | 4 | 4 | 3 | 4 | 4 | 4 |
| Yds | 326 | 450 | 220 | 398 | 439 | 150 | 336 | 309 | 400 |
| | | | | | | | | | |
| --- | --- | --- | --- | --- | --- | --- | --- | --- | --- |
| Hole | 10 | 11 | 12 | 13 | 14 | 15 | 16 | 17 | 18 |
| Hcp | 4 | 6 | 8 | 2 | 7 | 3 | 1 | 9 | 5 |
| Par | 4 | 4 | 3 | 4 | 3 | 5 | 4 | 4 | 4 |
| Yds | 332 | 354 | 151 | 346 | 144 | 643 | 377 | 289 | 305 |
Boys 12 to 15
$95.00
Round #1 9/26/2020
Blue - Par 70 - 5969 Yards (124/68.6)
| Hole | 1 | 2 | 3 | 4 | 5 | 6 | 7 | 8 | 9 | 10 | 11 | 12 | 13 | 14 | 15 | 16 | 17 | 18 |
| --- | --- | --- | --- | --- | --- | --- | --- | --- | --- | --- | --- | --- | --- | --- | --- | --- | --- | --- |
| Handicap | 8 | 5 | 3 | 2 | 1 | 9 | 6 | 7 | 4 | 4 | 6 | 8 | 2 | 7 | 3 | 1 | 9 | 5 |
| Par | 4 | 5 | 3 | 4 | 4 | 3 | 4 | 4 | 4 | 4 | 4 | 3 | 4 | 3 | 5 | 4 | 4 | 4 |
| Yardage | 326 | 450 | 220 | 398 | 439 | 150 | 336 | 309 | 400 | 332 | 354 | 151 | 346 | 144 | 643 | 377 | 289 | 305 |
| | | | | | | | | | |
| --- | --- | --- | --- | --- | --- | --- | --- | --- | --- |
| Hole | 1 | 2 | 3 | 4 | 5 | 6 | 7 | 8 | 9 |
| Hcp | 8 | 5 | 3 | 2 | 1 | 9 | 6 | 7 | 4 |
| Par | 4 | 5 | 3 | 4 | 4 | 3 | 4 | 4 | 4 |
| Yds | 326 | 450 | 220 | 398 | 439 | 150 | 336 | 309 | 400 |
| | | | | | | | | | |
| --- | --- | --- | --- | --- | --- | --- | --- | --- | --- |
| Hole | 10 | 11 | 12 | 13 | 14 | 15 | 16 | 17 | 18 |
| Hcp | 4 | 6 | 8 | 2 | 7 | 3 | 1 | 9 | 5 |
| Par | 4 | 4 | 3 | 4 | 3 | 5 | 4 | 4 | 4 |
| Yds | 332 | 354 | 151 | 346 | 144 | 643 | 377 | 289 | 305 |
Girls 16 to 18
$95.00
Round #1 9/26/2020
White - Par 70 - 5391 Yards (118/66.3)
| Hole | 1 | 2 | 3 | 4 | 5 | 6 | 7 | 8 | 9 | 10 | 11 | 12 | 13 | 14 | 15 | 16 | 17 | 18 |
| --- | --- | --- | --- | --- | --- | --- | --- | --- | --- | --- | --- | --- | --- | --- | --- | --- | --- | --- |
| Handicap | 8 | 5 | 3 | 2 | 1 | 9 | 6 | 7 | 4 | 4 | 6 | 8 | 2 | 7 | 3 | 1 | 9 | 5 |
| Par | 4 | 5 | 3 | 4 | 4 | 3 | 4 | 4 | 4 | 4 | 4 | 3 | 4 | 3 | 5 | 4 | 4 | 4 |
| Yardage | 311 | 421 | 195 | 373 | 408 | 126 | 318 | 290 | 373 | 304 | 328 | 141 | 332 | 124 | 459 | 344 | 270 | 274 |
| | | | | | | | | | |
| --- | --- | --- | --- | --- | --- | --- | --- | --- | --- |
| Hole | 1 | 2 | 3 | 4 | 5 | 6 | 7 | 8 | 9 |
| Hcp | 8 | 5 | 3 | 2 | 1 | 9 | 6 | 7 | 4 |
| Par | 4 | 5 | 3 | 4 | 4 | 3 | 4 | 4 | 4 |
| Yds | 311 | 421 | 195 | 373 | 408 | 126 | 318 | 290 | 373 |
| | | | | | | | | | |
| --- | --- | --- | --- | --- | --- | --- | --- | --- | --- |
| Hole | 10 | 11 | 12 | 13 | 14 | 15 | 16 | 17 | 18 |
| Hcp | 4 | 6 | 8 | 2 | 7 | 3 | 1 | 9 | 5 |
| Par | 4 | 4 | 3 | 4 | 3 | 5 | 4 | 4 | 4 |
| Yds | 304 | 328 | 141 | 332 | 124 | 459 | 344 | 270 | 274 |
Girls 12 to 15
$95.00
Round #1 9/26/2020
White - Par 70 - 5391 Yards (118/66.3)
| Hole | 1 | 2 | 3 | 4 | 5 | 6 | 7 | 8 | 9 | 10 | 11 | 12 | 13 | 14 | 15 | 16 | 17 | 18 |
| --- | --- | --- | --- | --- | --- | --- | --- | --- | --- | --- | --- | --- | --- | --- | --- | --- | --- | --- |
| Handicap | 8 | 5 | 3 | 2 | 1 | 9 | 6 | 7 | 4 | 4 | 6 | 8 | 2 | 7 | 3 | 1 | 9 | 5 |
| Par | 4 | 5 | 3 | 4 | 4 | 3 | 4 | 4 | 4 | 4 | 4 | 3 | 4 | 3 | 5 | 4 | 4 | 4 |
| Yardage | 311 | 421 | 195 | 373 | 408 | 126 | 318 | 290 | 373 | 304 | 328 | 141 | 332 | 124 | 459 | 344 | 270 | 274 |
| | | | | | | | | | |
| --- | --- | --- | --- | --- | --- | --- | --- | --- | --- |
| Hole | 1 | 2 | 3 | 4 | 5 | 6 | 7 | 8 | 9 |
| Hcp | 8 | 5 | 3 | 2 | 1 | 9 | 6 | 7 | 4 |
| Par | 4 | 5 | 3 | 4 | 4 | 3 | 4 | 4 | 4 |
| Yds | 311 | 421 | 195 | 373 | 408 | 126 | 318 | 290 | 373 |
| | | | | | | | | | |
| --- | --- | --- | --- | --- | --- | --- | --- | --- | --- |
| Hole | 10 | 11 | 12 | 13 | 14 | 15 | 16 | 17 | 18 |
| Hcp | 4 | 6 | 8 | 2 | 7 | 3 | 1 | 9 | 5 |
| Par | 4 | 4 | 3 | 4 | 3 | 5 | 4 | 4 | 4 |
| Yds | 304 | 328 | 141 | 332 | 124 | 459 | 344 | 270 | 274 |
Coed 8 to 11
$95.00
Round #1 9/26/2020
Red - Par 70 - 4538 Yards (118/68.3)
| Hole | 1 | 2 | 3 | 4 | 5 | 6 | 7 | 8 | 9 | 10 | 11 | 12 | 13 | 14 | 15 | 16 | 17 | 18 |
| --- | --- | --- | --- | --- | --- | --- | --- | --- | --- | --- | --- | --- | --- | --- | --- | --- | --- | --- |
| Handicap | 8 | 1 | 3 | 6 | 2 | 9 | 5 | 7 | 4 | 7 | 4 | 6 | 2 | 9 | 1 | 3 | 5 | 8 |
| Par | 4 | 5 | 3 | 4 | 4 | 3 | 4 | 4 | 4 | 4 | 4 | 3 | 4 | 3 | 5 | 4 | 4 | 4 |
| Yardage | 285 | 366 | 143 | 330 | 353 | 99 | 239 | 228 | 318 | 278 | 292 | 107 | 250 | 103 | 414 | 283 | 216 | 234 |
| | | | | | | | | | |
| --- | --- | --- | --- | --- | --- | --- | --- | --- | --- |
| Hole | 1 | 2 | 3 | 4 | 5 | 6 | 7 | 8 | 9 |
| Hcp | 8 | 1 | 3 | 6 | 2 | 9 | 5 | 7 | 4 |
| Par | 4 | 5 | 3 | 4 | 4 | 3 | 4 | 4 | 4 |
| Yds | 285 | 366 | 143 | 330 | 353 | 99 | 239 | 228 | 318 |
| | | | | | | | | | |
| --- | --- | --- | --- | --- | --- | --- | --- | --- | --- |
| Hole | 10 | 11 | 12 | 13 | 14 | 15 | 16 | 17 | 18 |
| Hcp | 7 | 4 | 6 | 2 | 9 | 1 | 3 | 5 | 8 |
| Par | 4 | 4 | 3 | 4 | 3 | 5 | 4 | 4 | 4 |
| Yds | 278 | 292 | 107 | 250 | 103 | 414 | 283 | 216 | 234 |
Participants
Justin Dixon
Northville, MI
Class of

2022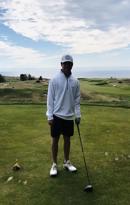 Sam Lewinski
Novi, MI
Class of

2021
Chase Maier
Oxford, MI
Class of

2022
Teague Shipka
Northville, MI
Class of

2022
Akshay Vasudevan
Canton, MI
Class of

2022
Luke Aldrich
Plymouth, MI
Class of

2023
Leo Bugajewski
Bloomfield Hills, MI
Class of

2025
Dominic DeLaura
Washington, MI
Class of

2024
Brady Glime
Beverly Hills, MI
Class of

2024
Tim Humes, Jr
White Lake, MI
Class of

2025
Anthony Jabero
Farmington Hills, MI
Class of

2024
Justin Manley
South Lyon, MI
Class of

2025
Ryan Manley
South Lyon, MI
Class of

2024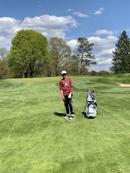 Ian Masih
Okemos, MI
Class of

2025
Alexander Pace
Livonia, MI
Class of

2025
Kaiden Rose
Clarkston, MI
Class of

2024
Ishaan Shah
Canton , MI
Class of

2025
Saahil Shah
Canton, MI
Class of

2024
Nicholas Tokarz
Northville, MI
Class of

2024
Larrance Xing
Bloomfield Hills, MI
Class of

2023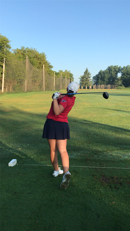 Sophia Wygonik
Westland, MI
Class of

2020
Peyton Fetzer
Farmington hills, MI
Class of

2030
Jack Logar
South Lyon, MI
Class of

2028

Luke Marshall
Oakland Twp, MI
Class of

2028
Robert Melendez
Ann Arbor, MI
Class of

2030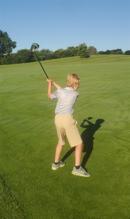 Connor Ryan
Pinckney, MI
Class of

2028
Alex Wang
Troy, MI
Class of

2028
Courses
Fox Hills GC - Classic Hills
8768 North Territorial Road
Plymouth, MI 48170
+1 (734) 453-7272
Fox Hills GC - Classic Woodlands
8768 North Territorial Road
Plymouth, MI 48170
+1 (734) 453-7272