Top 50 Sponsors
Over the last 60 years, we have been able to continually provide our customers with the largest selection of golf related equipment and apparel, while offering private teaching lessons from PGA Professionals and performance club fittings. In 2010, we became the only off-course retailer to be named to GolfWorld's 100 Best Golf Shops every year since the award's introduction in 1985! In 2006, we were also named Best of the Best by GolfWorld, which is an unmatched honor.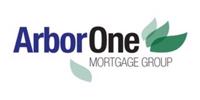 Located in Ann Arbor, Arbor One Mortgage Group is a leader in providing Mortgages in Michigan, Florida, Ohio and Texas. After a successful golf career, Former Michigan Open Champion, and all-time Michigan Open single round record holder Brent Veenstra (62 at the Bear), entered the mortgage industry in 2000, and then formed Arbor One in February 2013. Applying the service levels of the golf industry to mortgages, along with a philosophy of having only the most experienced team, Arbor One is able to provide the fastest and most seamless mortgage process on the market. Whether a client prefers the convenience of an entire electronic process, or the comfort of a friendly face-to-visit visit, Arbor One offers both. Check us out at
www.A2YpsiMortgage.com
, or give a call to (734) 646-6667 and find out how Arbor One…..Get's it Done!! NMLS #139645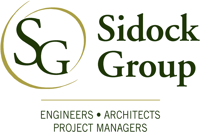 Sidock Group, Inc. is a service-based organization whose primary mission is to provide innovative, engineered solutions tailored to our clients' individual needs. To further this mission, we promote long-term client relationships, remain closely involved with our clients and their projects, and assemble qualified and dedicated teams for each project in efforts to assure that our clients receive the services they expect and deserve.
www.sidockgroup.com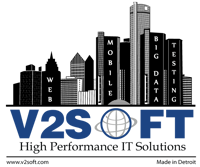 Established in March 1998, V2Soft is a global information technology solutions company, headquartered in Bloomfield Hills, MI. V2Soft provides solutions to Fortune 500 companies though automotive, healthcare, financial, marketing, transportation and commercial markets as well as State and Federal Government agencies. V2Soft is a CMMI 3, ISO27001 certified and HIPAA compliant company with multiple offices in the US and in six countries. V2Soft's core solutions include Application Development Mobility, Digital Experience, Testing, Cloud Solutions, IoT, Big Data and IT Security. By combining expertise with technology and leveraging our industry experts V2Soft provides value added services to organizations locally and globally to help drive improved operational performance in their business. www.v2soft.com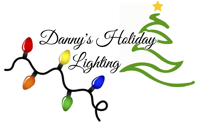 Since 2003, Danny (known as Santa), and his family and friends (the elves), have specialized in both interior and exterior holiday lighting designs. We have quickly become a leader in Holiday and Event Lighting Design by creatively decorating homes, subdivision entrances, and businesses in Southeast Michigan. Our artistic and creative designs have even made it to the stage at Fox Theater for several Christmas shows. "We simply enjoy what we do, and we take great pride when we create an awe inspiring lighting display which is admired by others!" http://dannysholidaylighting.com/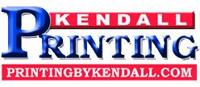 Kendall Printing & Co. is a commercial printer that serves customers in Mid-Michigan and statewide since 1989. We are located in Flint Township, one of the fastest growing business areas in Genesee County. We promise friendly service and a commitment to customer satisfaction with an ongoing effort to stay at the technical forefront of our rapidly changing industry. We offer competitive pricing and fast service to accommodate your needs.
www.printingbykendall.com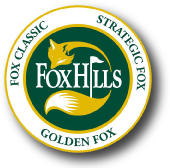 Fox Hills Junior Golf Academy offers award winning instruction for all skill levels. We specialize in player development a tournament preparation.
Our Team Training approach provides an optimal environment for development while fostering social interaction and problem solving. Both recreational and competitive juniors can find their way! You can locate the proper program for your junior golfer based on their skill level and age. Contact one of our award winning staff members to assist you with a plan for development.
http://www.foxhillslearningcenter.com/juniors/
.